Ministry
Vision 10-10-10 is the way we share Christ's message. The program is based on a fertilizer formula: Certain combinations of various elements combine to produce maximum results.
Ready to join Vision 10-10-10?
Click Here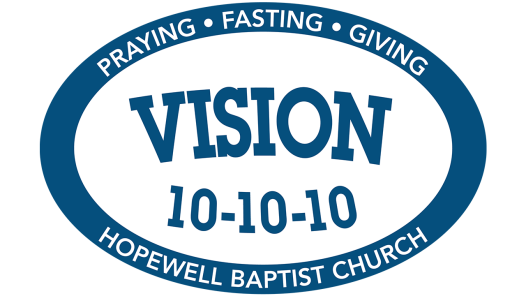 • On the 10th day of each month we agree to:
• Fast one meal and spend 10 minutes in prayer
• Give $10 to Vision 10-10-10
Vision 10-10-10 doesn't and shouldn't take the place of regular tithing. It does, however, take the place of fundraisers. Imagine if only 100 people committed to this plan. That would be $1,000 a month, $12,000 a year, and no Saturdays spent washing cars. Instead we can spread God's love in our community, around the country, and all over the world. Add to that power of your committed prayers for our mission projects, and you have a formula that will impact countless lives in the name of Jesus Christ.
We encourage you to make this a monthly ritual, instead of simply writing a check for the whole year. This will help remind you to spend your time in prayer regularly.
When you're ready to join Vision 10-10-10, click here, or fill out the commitment card found on the missions' wall in the lobby at Victory Campus. We look forward to joining you as we Pray, Fast, and Give.